7 tags
Sometimes I get too mad to play nice on the...
H: J, I know you well enough to know that you don't feel entitled. Romney wasn't really given a chance to differentiate between every unique scenario because he was taped without him knowing it. I know a lot of the things I say to people who I know understand where I'm coming from in private I would want a chance to expound on if it was going to be shared publicly to multiple demographics.
Me: I think that the way we carry ourselves should not change because of the group of people we happen to be addressing at the time. I especially do not think that demographics should become a platform (race, income, gender) for significant change (i.e. talking to wealthy people in a private conference vs. the public en masse) because this perpetuates classism. I do however believe that lumping almost half of the people that you are campaigning to represent in a group as being contemptuous free-loaders is a platform that is basically announcing that you have zero intention of upholding democratic principles. I don't want or need a president that shirks his responsibility to his people in favor of bipartisan sensationalism.
H: Are you really saying that dependence on government programs is not a problem? Have you been to Nampa? I think Romney's numbers are off, but the entitlement he is talking about is a huge issue and I understand his discouragement with that particular group of people and their lack of political awareness. As I've said many times... My frustration with this video isn't because I am a huge fan of Romney. It's the same as the Obama speech that all the republicans pounced on and then wouldn't stop saying "yes I did build it!"
It's an inability to look at things objectively and logically regardless of party.
M: I never said that. What I did say is blatantly attacking and misrepresenting a large group of people based upon their voting alignment is unethical. Idaho is one of the most republican states in this country, and according to your testimony, Nampa has a large population of people that are utilizing government funds as they are available to them currently. I think it would be safe to say that most of those people actually view themselves as being republican, just based on voting statistics. So tell me how this statement that 47% of people are victims because they are voting for Barack Obama is not misrepresentation and sensationalist political babble?
H: I don't think it would be safe to say at all. I disagree with your stereotype and furthermore (once again) this isn't about party for me.
Me: But it was for Mitt Romney, and that is the whole point of the public outrage. Also, I wasn't stereotyping I was quoting what you had said. If you mean Idaho being republican, that also isn't my stereotype because voter data is there to back it up.
H: No I think saying that most people utilizing government funds are republican is not factual and this is a countywide problem... Nampa is just where it hit close to home for me personally.
Me: I didn't say that. In fact I was making a statement based entirely off of statistical likelihood. I also was only using Nampa as a specific example because you yourself were utilizing a group of people in Nampa as an example. I recognize that it is a countrywide problem, but Mitt Romney said that people that were voting for Obama were victims and dependent upon government handouts. The Nampa example works on that level because it is likely that a lot of those people that you classify as "depending upon government handouts" are actually going to vote for Mitt Romney. This was only to try and illustrate the ridiculousness of those claims in the first place (that who you're voting for determines economic and social class). Not to mention the fact that we are continuously condemning a group of people that have legitimate claims to governmental welfare because of a connotation that systems to take care of citizens are bad for our country in some way. I agree that there are problems, the only thing that I, and so many others, have been trying to illustrate is that demonizing people is not ever going to be a solution to a problem--alienating half of the population by calling them names and associating them with a negative idea is not something that a candidate for president should do.
Another Giveaway from The Geeky Peacock!
So my friend Molly is at it again, trying to give us awesome things for liking what she does (good deal, n'est pas?).  Here is a link to anther gift of awesome. Check it out! 
9 tags
10 tags
A Heartbreaking Trend of Staggering Idiocy
There are a lot of things that are happening in the geek community right now that are generating a high level of separatism and animosity in the one social group that I felt had a pretty high standard of acceptance and generosity previously.  There has been all of this talk about  hot girls pandering to the nerd community and it has reached a level that now dictates that no girl that could be...
Moving up in the world
<a href="http://www.bloglovin.com/blog/3992029/?claim=vxr2u5exz9a">Follow my blog with Bloglovin</a> Merging my internet domains. Word up!
C: Got home from work to discover someone splattered grapes all over my deck. WHO DOES THAT?
Me: A serial grapist?
B: Maybe someone was just trying to find their raisn d'etre.
*pun highfive*
forest fires // smoke
lowercasetype: your residence in boise now includes a free sample of eau de campfire. no purchase or actual camping necessary.
malorie_brooke: I knew I wanted to get my backwoods chic on today when I woke up and smelled it in my pillows and hair.
6 tags
6 tags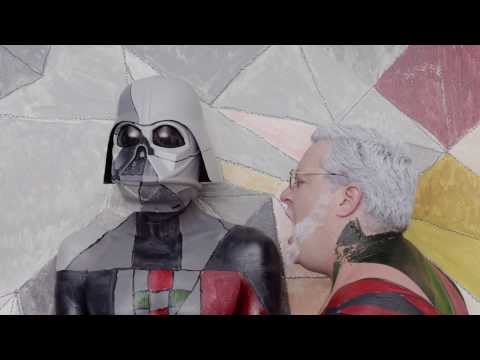 3 tags
6 tags
Graphic novels are people too!
I was checking out reviews of the graphic novel The Invention of Hugo Cabret, and became extremely irate at this sentence (which followed a one of five star critique): "I'd love to see this book rewritten, with really developed characters, complex sentences, and rich vocabulary." First, I want to be clear that I have not yet read the book (it is in my queue), and so I can not...
11 tags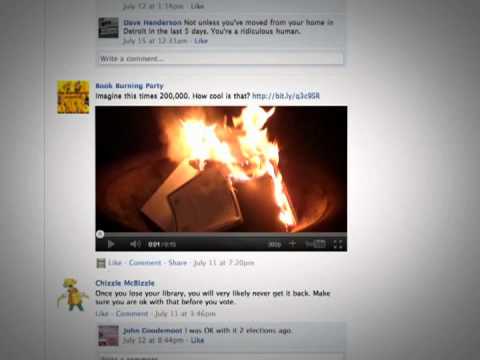 10 tags
Books vs. Coffee
Recently, while continuing research on the ever present problem of reading in America, I was reintroduced to an essay George Orwell had written in 1946 that I had completely forgotten.  It is titled Books vs. Cigarettes and it was a very enlightening read for me.  It dawned on me that the lack of interest in reading that so upsets me on such a regular basis is not actually a new problem at all....
"There's an ancient, ancient garden that I see sometimes in dreams, Where the..."
– H.P. Lovecraft (A Garden)
Technical difficulties
My computer is not cooperating. I have an entire article written up for you once all of this is resolved, but until then there is going to be a bit of a silence from this end. //sadface
"After the earth dies, some 5 billion years from now, after it's burned to a..."
– Carl Sagan (via thenocturnals)
2 tags
cinemagr.am →
(Taken with http://cinemagr.am)
"I imagine I am watching the dead ready themselves for ascension into His..."
– Simon Van Booey "The Shepherd on the Rock"
"I am a product of long corridors, empty sunlit rooms, upstairs indoor silences,..."
– C. S. Lewis (via amorette)
"I was raised among books, making invisible friends in pages that seemed cast..."
– Carols Ruiz Zafon, The Shadow of the Wind (via how-novelistic)
9 tags
7 tags
6 tags
Thoughts and words.
In the discussion of lgbt rights, it is infinitely frustrating and confusing to me that tolerance and love is looked at by some groups of people as a product of a fallen world as opposed to realizing the fact that it is  an advancement in human thinking and evolution. How is love a fall from grace? How is hatred and fear a symbol of the superiority of man in the animal kingdom? I will never...
9 tags
"The simple fact was that he had done something wrong, and at the end of a long..."
– The New York Times, "Leading Psychiatrist Apologizes for Study Supporting Gay 'Cure'" (via inothernews)
7 tags
Tiger Tiger by Simon Van Booy →
6 tags
5 tags
6 tags
it was what everything i loved did to me.: This is... →
nostalgicaholic: With the suicide of Junior Seau, people are talking. It's a hot-button issue, suicide. Lots of people have an opinion. After a conversation with my roommate, I wanted to make this post…because, well, what a lot of people are saying is that he should have reached out. Suicidal people just need to…
7 tags
4 tags
News
Mandolin lessons started yesterday. Piano lessons start this coming Monday. Two days of my week will have dedicated improvement sessions. YES!
3 tags
9 tags
6 tags
4 tags
Destination: Portland
Launch in t minus 7.5 hours. Expect a bunch of crazy pictures and write ups of crazy awesome shows.
6 tags
4 tags
"Nevertheless, the fact is that there is nothing as dreamy and poetic, nothing as..."
– Paul Lockhart
6 tags
"Headed for the Door" by Moonface...
9 tags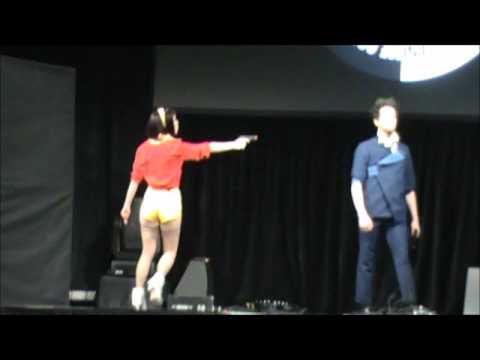 7 tags
Nerd: A Life Cycle
I have been a nerd my entire life. More than that, I have been excessively proud of my status as a female gamer, sci-fi nut, lover of anime, internet meme aficionado, etc. My experience with the "nerd" community has always been (sadly) limited until recently. I spent a lot of my childhood being made fun of for liking X-Men more than chasing boys on the playground, or for playing NES...